Dynamic Participation of the SMARTiMONY Project at the International Tourism Exhibition "Vakantiebeurs" in Utrecht, Holland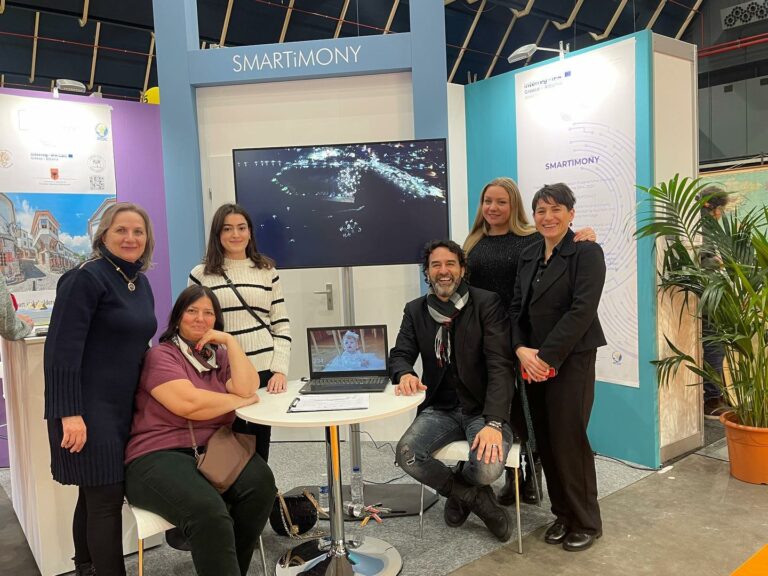 The representatives of the SMARTiMONY Project participated in the international tourism exhibition, Vakantiebeurs, in Utrecht, Holland which opened its doors on Thursday, January 12 2023, and ended on Sunday, January 15 2023.
The Vakantiebeurs is a leisure and tourism event where travel agencies and cultural associations from all across the world gather around at a single spot and present their countries and market their traveling agencies. Visitors can gather information about the most exciting and mind-refreshing tourist spots and can establish contacts with various travel agencies from all across the world. There are various events and shows that help visitors gather information and there are various games and quizzes that include vacation trips and adventure travel tickets as a reward.
In the framework of the exhibition, the SMARTiMONY Project was featured with a stand as part of the event and the Project partners provided information about the Project activities and outcomes to visitors, representatives from other nations, and tourism organizations. The aim of the project, which is funded by the Cross-Border Cooperation Program "Greece-Albania 2014-2020", is to promote the cultural and natural heritage of the cross-border area.
Many visitors showed a special interest in the SMARTiMONY stand as the team presented some of the most interesting and innovative digital products that have been developed during the implementation of the Project, most notably the SMARTiMONY Itinerary with the 40 statements of Significance & the SMARTiMONY Experiential Heritage Corridor which includes: 1) an AV Multivision Production, 2) Heritage Games, and 3) iBook.