1st Consultation event in Gjirokastra
The Tourism Stakeholders of Gjirokastër, Albania were gathered on Tuesday 13 July 2021 in an open meeting space next to Bashteja e Teqese in a dedicated event organised by the Regional Center for Development and Cooperation -RCDC in the framework of the SMARTiMONY project.
The purpose of the event was to introduce the stakeholders with the preliminary results of the Qualitative Survey on skill needs conducted by RCDC, the SMARTIMONY project's achievements so far and finally discuss the Cooperation Agreement document to be signed by the stakeholders.
This event will be followed by a study visit and a workshop that will improve entrepreneurial skills in the Culture and Creative Industries of Gjirokastër.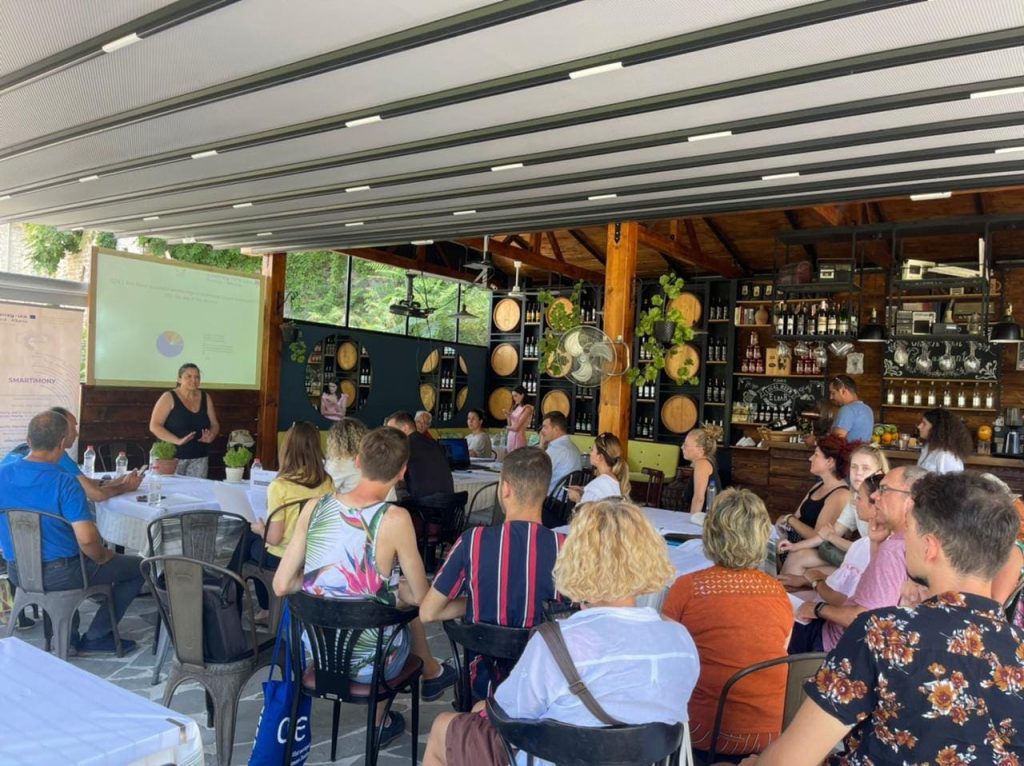 Agenda Consultation Gjirokaster